Alter-egos are synonymous with David Bowie. Whether talking of the renowned Ziggy Stardust, Halloween Jack or Aladdin Sane, Bowie's theatrical performance gave a persona to each album he made. But in January 1976, with the release of Station to Station, he took on his final role of the Thin White Duke.
On the back of his hit albums Diamond Dogs(1974) and Young Americans(1975), Bowie had settled in Los Angeles. He claimed at the time to have retired from rock and roll so he could focus on being what he had always aspired to be: a movie star. He was given the opportunity by Nicolas Roeg to star in the British Sci-fi film The Man Who Fell to Earth (1976). The film focuses on a humanoid alien, named Thomas Jerome Newton (played by Bowie), who is set on finding a source of water for his alien planet facing drought. To explore this role Bowie had to make himself emotionless, though Roeg warned him that playing the role of Newton would be hard to shake-off. His prediction was eerily accurate.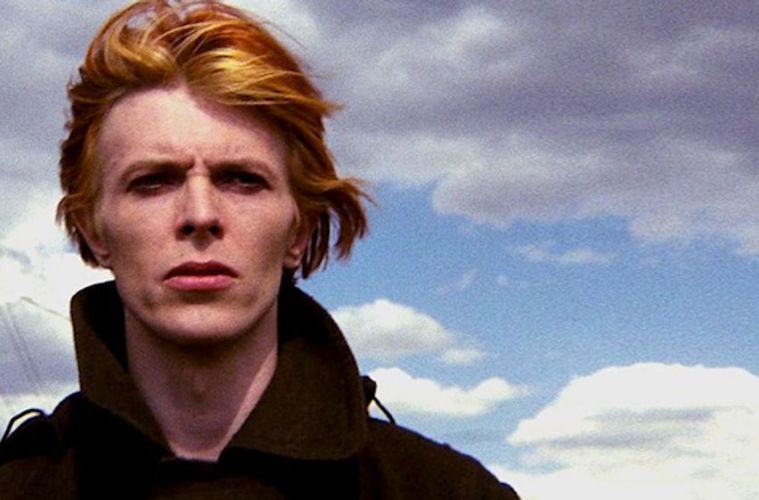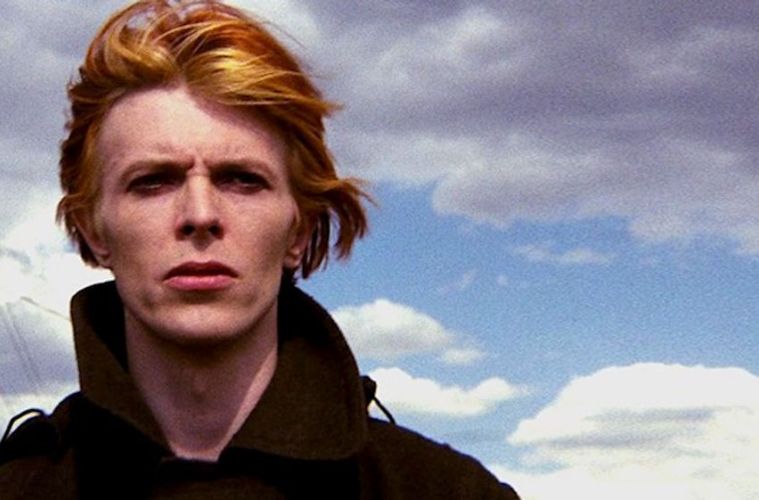 During the length of shooting, in downtime Bowie decided to write a novel memoir entitled The Return of the Thin White Duke,which he would use as preparation for his next alter-ego.Whilst the book has only ever remained in manuscript form and was never forwarded to a publisher, the influence of his amoral counterpart (Newton) could be seen. Identified by groomed, slick blonde hair with a cabaret wardrobe, his simple yet sharp appearance was heavily based on Nazi poster-boys. He later described the persona as "A very Aryan, fascist type; a would-be romantic with absolutely no emotion at all". Bowie did not just stop to look like this, however, but wanted to fully embody the role. In one interview around the period he said that Hitler was "One of the first rock-stars… quite as good as Jagger". In a different interview with NME in 1975 he also said, "You've got to have an extreme right-wing front come up and sweep everything off its feet and tidy everything up". The extent of his role-playing had blurred the lines between performance and reality, calling into question his motives for such comments.
Yet when asked to recall the time recording Station to Station, he would later state he had no memory of the whole year of 1975, due to 'astronomical' abuse of cocaine. He later also confirmed that he was living on a diet of red peppers, cocaine and milk alone throughout his stay in LA. Stories surfaced of Bowie losing sanity as articles wrote of him seeing bodies fall past his window, burning black candles in his home whilst surrounding himself with ancient Egyptian artefacts and even claiming to having had his semen stolen by witches. By the end of the year, Bowie was 5' 10" tall, weighed under 45 kg, and practically never slept. He called the period of 1974-1977 the 'darkest years of his life' due excessive drug use, and feared for the loss of his sanity. But by 1977 when he finished the 6-month album tour, he ditched the role along with his drug habit and moved to Europe to join Iggy Pop in Berlin, spurring on his famous Berlin Trilogy.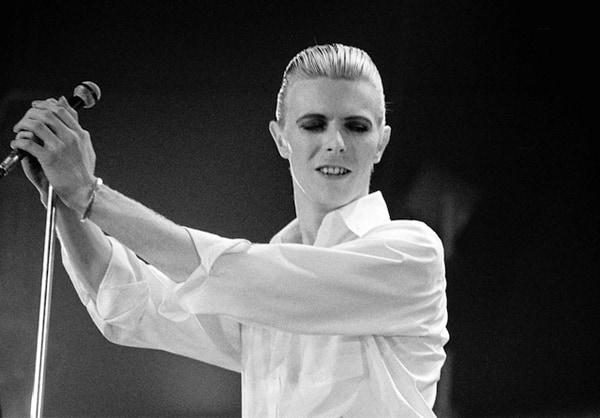 Bowie would never return to role-playing after his experience with the Thin White Duke. He had pushed his sanity to the brink of no return and would not be prepared to push it again. The release of Station to Station saw it reach the Top 5 in the US and the UK whilst also being widely considered one of his best albums. Whilst many coke-fuelled LPs have often seen artists fall short of the mark (Oasis' Be Here Nowimmediately springs to mind) Bowie did not let it stop him. This is the perfect example of how far he was willing to go to achieve greatness and how he nearly went insane doing so. Yet, in the end, it paid off spectacularly for the man who fell from earth.