Autumn has arrived with the fresh young faces of the newest generation of St Andrews students. You've just arrived in town with plenty of student loan money to spend irresponsibly. Problem is: where do you drink. To save you years of research I have decided to share my expertise on one of the great loves of my life: alcohol. Whether it be a bar or a pub, St Andrews has a surprising number of places where you can get your fix, and not all are created equal.
Main Bar – Always there for you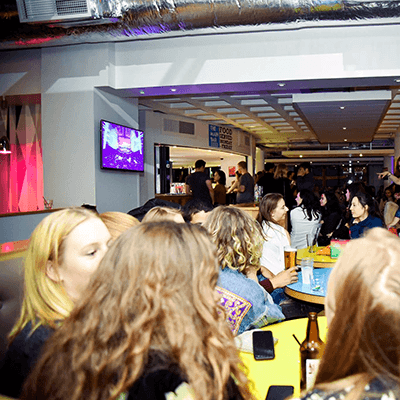 Main Bar is always there for you, whether you want it or not. Always cheap and always reliable. While most people visit on Friday night to get soaked in drink despite not being able to really dance or talk to anyone, Main Bar is at its best during the week when the other occupants have given up just as much as you have. One Tuesday at week 11 of the semester there was 100 odd people out, and I loved each and every one of those poor souls.
Sandys – Best for events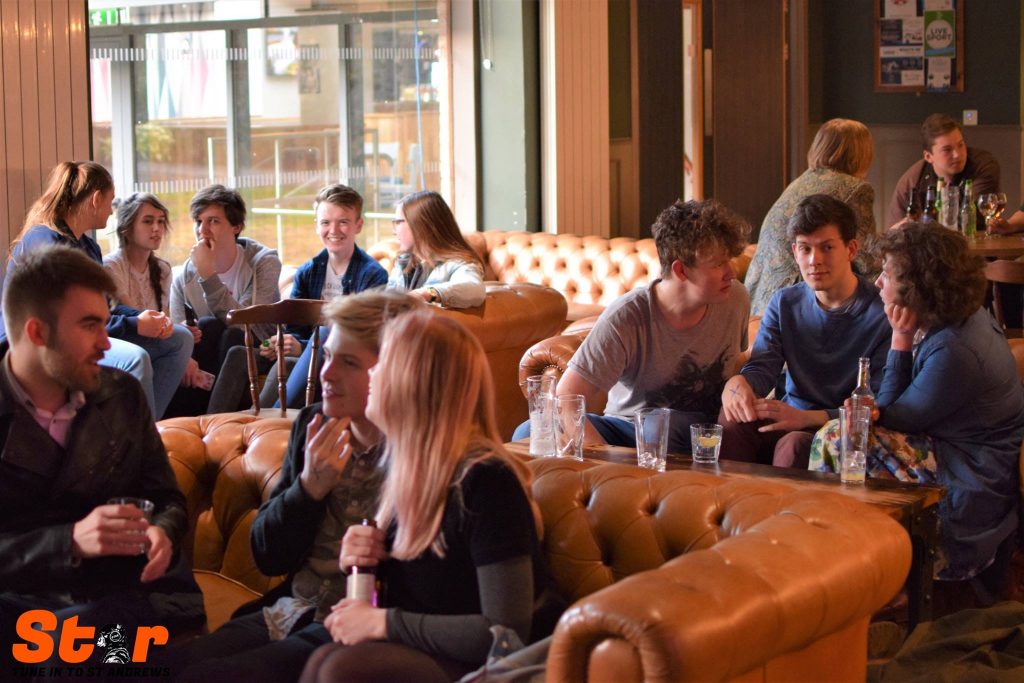 Cosier than its sibling next door, Sandys feels like more the place for a pint than a spirit and mixer. Whether you're here to watch your friend doing stand-up comedy, music, or slam poetry, you can always rely on the comfy sofas to welcome you. That said, all semblance of calm is lost on Friday when the entire student body descends to wail their little hearts out at karaoke. Many unfortunate ears have had to withstand my rendition of Bohemian Rhapsody (I like to sing all vocal andinstrumental parts).
Beacon Bar – Best in the Union
Sometimes you don't fancy the chaos of Main Bar, you're a bit too sober and you want to actually talk to your friends. Maybe you want something a little more sophisticated without having to make the effort to leave the union. Beacon is your friend in the darkness. The two flights of stairs it takes to get up there wheedles out the drunk and undetermined punters from a bit more tranquillity. The cocktails are also delicious and reasonably priced, for those like myself who must bev on a budget.
P.S. Yes it can take a bit of time to get served when it's busy, but cocktails make time to make! Beacon bartenders I see you and I appreciate you.
St Andrews Brew Co. – Best Beer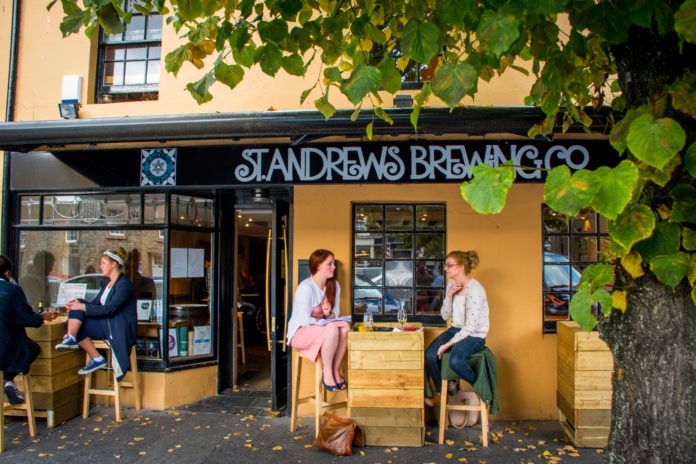 I'll be honest with you reader; I don't drink beer. It's a taste I have yet to acquire, as spending time and money trying to make myself like a beverage is low on my priority list at the moment. So, this particular opinion is not my own but a conclusion I have come to after extensive research (I asked my flatmate). St Andrews Brew Co has an extensive selection of craft beers both brewed in house, in Scotland and further afield. If you're a cider drinker like me, occasionally they do an elderflower cider on tap which is truly divine. Brew Co also has a distinctly cozy atmosphere making it a lovely place to sit in.
While Brew Co is nice to my eyes and my tastebuds it is not kind to my wallet. A pint of the elderflower cider costs £5. So maybe go here after payday or SAASmas.
The Rav – Best Cocktails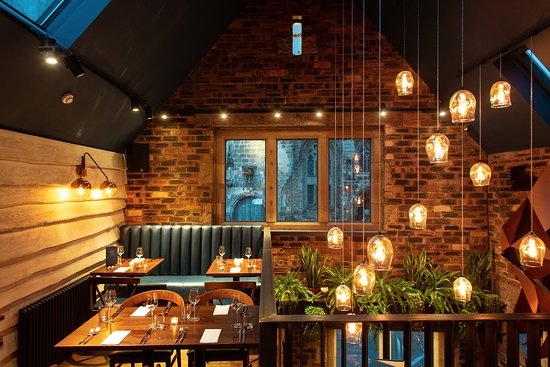 Trendy and Scandinavian, the Rav is a new addition to the St Andrews Bar scene. Word on the street is that good cocktails are to be found here, or at least that's what my other flatmate who likes fancy booze is saying (and I trust his sophisticate palette).
Whey Pat – Best for a catch up with friends
While the décor in here became unnervingly nice after the refurbishment, Whey Pat remains a great place to go for a pint with your friends and grab a bite of those famous nachos. It's warm, the seating is comfortable, and sometimes Scottish Traditional Musicians will spontaneously appear from seemingly nowhere and entertain you for the evening.
The Criterion – Best fancy pub
Something about this pub makes me feel weirdly … cosmopolitan? Like I'm in a London pub filled with young professionals? Or maybe it's just the aura of all the German post grads who reside here rubbing off on me. The Criterion is nice, but not fancy, and small with a lively atmosphere, the goldilocks pub for a date. That said it is on the pricier side.
Additional features include: a good selection of beers on draft, excellent pies and 2-in-1 toilet-sinks (the future is now!)
The Rule – Best Beer Garden/Cheapest Pints
In a cruel twist of fate, St Andrews has its best weather during exam season. You can bet that as soon as a couple of sunrays pierce the grey Scottish sky that The Rule beer garden will soon fill with irresponsible day-drinkers, downing pints like there are no very important exams tomorrow. Speaking of pints, the Rule has the cheapest of them all. If you pay £1 for a student discount card (just ask the bar staff) pints become £2.50.
Aikmans – Best student pub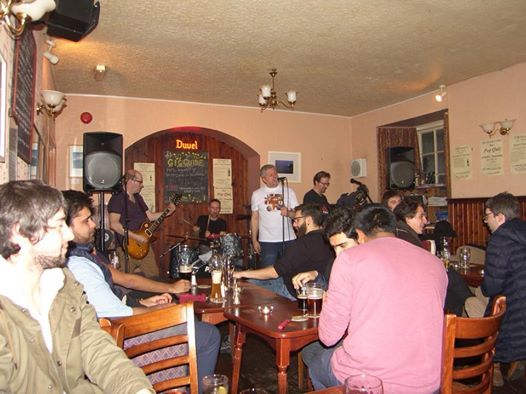 I love this pub. It's one of my favourite places in St Andrews. In first year freshers week I remember sitting in here with the group of people I had latched myself on to (and who are stuck with me to this day), feeling like I was in a proper student pub and that I had actually made it to University. Anyway, now I get drunk there a lot, and while the rose tint has gone the love remains. Mainly because I can always rely on them to never be playing the sports (I'm sorry, I'm just not into that kind of thing).
The Keys – Best pub for feeling like a local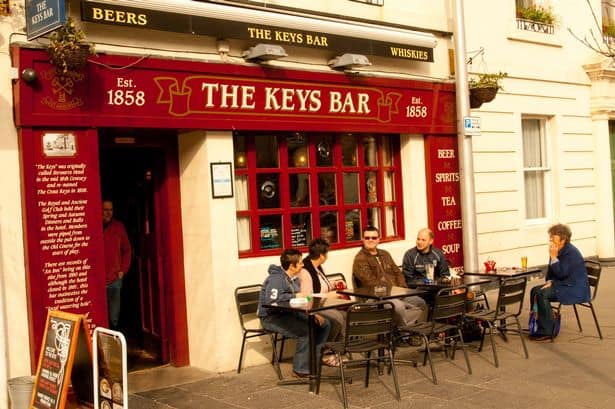 Every time I go in here I inevitably encounter an elderly farmer and a sheepdog. Having a pint in here makes me want to talk about the quality of the harvest this season. It's fantastic.
The Vic – It's complicated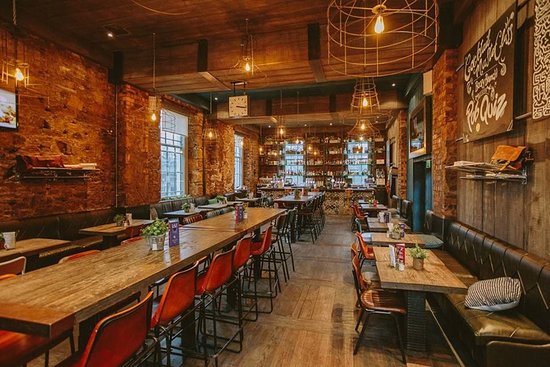 I was once part of a team who won the pub quiz here. We spent the prize money on shots and it was a fantastic night. Most other times I end up there I get hit on by creepy old men. So it's fair to say that my feelings towards this venue are mixed. A decent last resort if you can't get into the union.
Irrelevant to the pub scene – The Central, The Saint, Molly Malones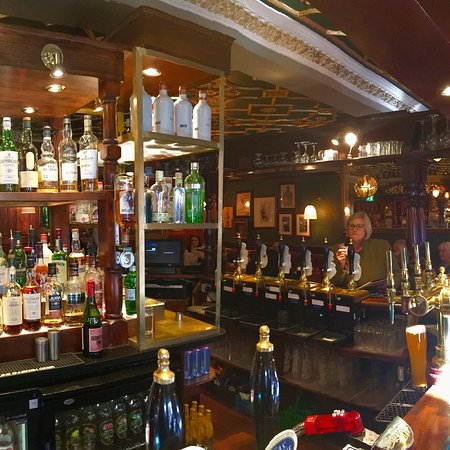 These places are trying but simply lack character. In short, they basic. I've never met anyone who said they've had a good night of the sesh in either of these venues. The Central is overpriced and has a weird vibe, The Saint is usually dead and Molly Malones is allegedly good for watching sports, which is why I mostly avoid it.
Too broke, don't know – Brew Dog, The Adamson, Rogue

While my passion for a good drink overflows, my wallet does not, and as a result I can't reasonably judge these locations. BrewDog is new to town and reportedly has a good selection of beers (with only one of them being below £5 per pint), the Adamson has good cocktails apparently, and Rogue does Gin, but I refuse to go in out of respect for it being the final resting place of Drouthy Neighbours.
Drouthy Neighbours – Best fallen comrade to gentrification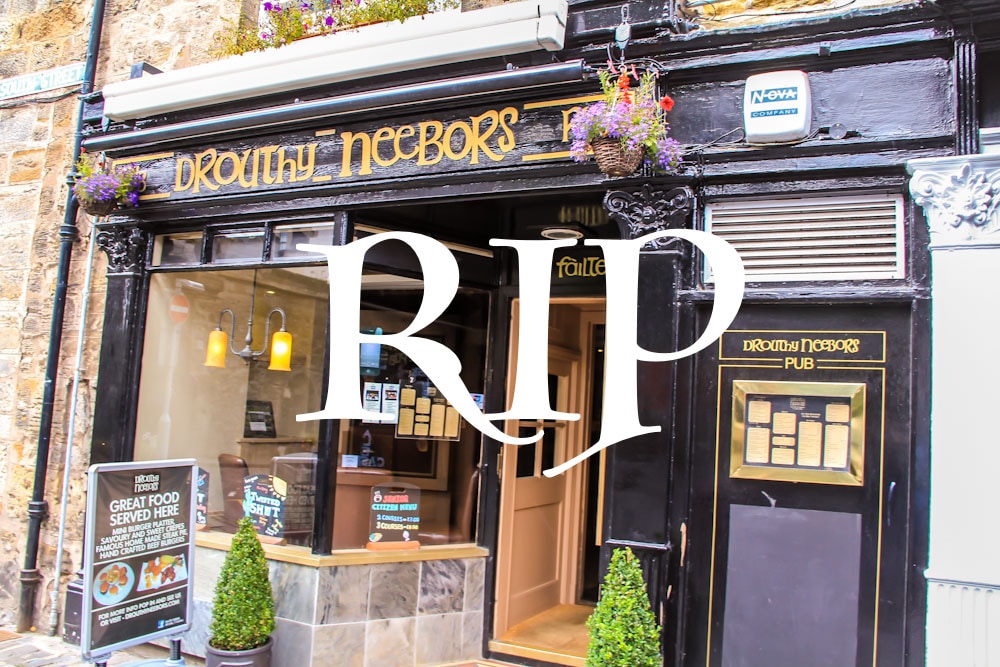 Not a day goes by that I don't mourn for the King of all St Andrews pubs – Drouthy Neighbours. My regular haunt when I was a fresh faced first year, Drouthys was a pub without pretence. Just a pub. With £2 gin and tonics. Not even the union can match those prices. Once the owner of the bar remarked that me and my friends were there 'more often than most people go to lectures' so we started to try and go less. They shut down shortly afterwards. Now it's been replaced by Rouge, which has been omitted from this guide as unfortunately I can't afford anything in there, and by the looks of my career prospects, I probably never will.