I asked a hundred people for things they wish they had known when first arriving in St Andrews. At the top, important breakthroughs. At the bottom, Matt not realising we have a Morrisons, despite his flatmate working there.
Warning: this list will move all of your instant gratification from next semester to today. You might never discover anything nice ever again.
We have a Costcutter, and it sells Buckfast. It's at the end of Tom Morris Drive ("Aldi road").
Time began in St Andrews… By which I mean James Gregory (of local telescope fame) laid a meridian line across St Andrews in 1673, nearly 200 years before the Greenwich Meridian was established. You've probably seen part of this line on South Street.
There's a small public garden hidden behind Byre Theatre that has fairy lights.
If you find a drunk student on the streets, phone the union, and they will come and take them home. Halls also pay for taxis if a drunk student has no money, or is too drunk to get money.

Go to the far end of West Sands on a clear winter night and you might see the aurora borealis.

The Preservation Trust museum on North Street is free; it's right next to the cathedral, and has a nice garden.
There's an Instagram account just for events and house parties in St Andrews: ent.sta.
The union has a darkroom where you can develop photographs. It's £6 to use for a semester or £10 for a year (via PhotoSoc), and comes with most of the equipment needed.
There are ∞ ways to go between Whey Pat and East Sands, but the path from the end of Kinnessburn Road to Abbey Walk goes through a forest and is pretty damn nice.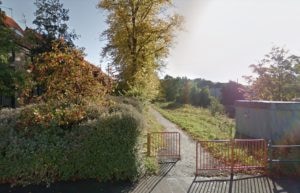 There's a foodsharing group for reducing food waste.
There's a newsagents called Sugar Rush near East Sands.
Himalayas mini-golf is next to the Old Course, open to the public, and £3 per round.

You can go up St Rule's Tower (in the cathedral) for free on St Andrew's Day (30th November).

You can get a £5.40 return to Dundee Union for a night out with student discount (but still no discount on the £3.40 to Leuchars).

There's a MyHermes parcelshop within the Indoor Golf Centre, behind Co-op Funeralcare on Bridge Street. With the Unidays discount, you can send a parcel (<1kg) for £2.28, versus £2.90 with Royal Mail.
If you want free DJ training, just ask

Ents Crew

. This can lead to paid sets in the union. Ents is also great if you're interested in sound, lights, projections, or theatre.
No one seems to understand the union's drinks prices, so… Vodka shot is £1.50, most other shots are £2, VK is £2 and mixers are £0.50. Hence, vodka-coke is £2. Gin-tonic is £2.50. Pablo (two vodkas and a VK) is £5. The cheapest pint is £2.50 Carling.

Parking is free anywhere in town after 5pm any day. On Sunday, you only pay for 1-5pm.

You can borrow tools (and bikes) from Transition's Tool Share group, kind of like a library but for hammers.
The union runs "Ask for Angela".
"St Andrews has three beaches" is a lie. Step Rock beach is by the aquarium, between West Sands and Castle Sands.
The union's £5 minimum card transaction can be avoided with Yoyo, which will also give you free food from Rector's cafe, and is a lot faster than a card machine.
There's a map of cats in St Andrews, and an accompanying Facebook group.

The homeless man with the dog (John!) has the best chat.

Main bar has £3 burger and chips on weekdays.
BrewCo's brewery, behind Co-op Funeralcare, often has a pile of scrap wooden pallets you can take (but check with them first!) There's also a BrewCo shop there.
St Andrews Information lists small architectural details you've probably never noticed, like these 69 bee boles.

The women's bathroom at The Jigger Inn has a sofa by a heater and a nice view.

Coffee from a machine (not filter) in the library is only £1, or £1.10 if you don't have a reusable cup. You can get a reusable cup from a big bucket in Starbucks for £1.

Harbour Cafe is by the pier, and the lady who runs it is lovely.

Spar exists, and it contains a second Subway and Post Office, which is open much later than the main one in WHSmith.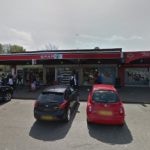 Le Rendez-Vous is a nice and cheap place to eat in town, often overlooked by students.

There's a 

big list of Facebook pages

 and groups relating to St Andrews.
The Thai place (Tulsi) on Market Street is a gem that a lot of students have never checked out. 

£6.50 student take-away

, too.
Union subcommittees and societies are very different.

Subcommittees

are more bound by the union's bureaucracy, receive significant funding from the union, and all students are automatically members. On the other hand, societies can be started by any student, so long as 25 people are willing to pay a minimum of £3 for membership. Societies can apply for money from the union, but membership fees make up the majority of their funding.
The main library's cafe sometimes has free/very cheap sandwiches if you go at the right time (try around 9pm).

Buy ice trays when you live in halls because there is never any ice to make half decent drinks and it's a shame.

Morrisons cafe does a good fry-up.

Bell Pettigrew Museum is a great place to study.

There's a 500-year-old pigeon house in west St Andrews.
You can buy a St Andrews gift card.
There's a lot of 

student theatre

.
Sometimes there's even student music.

There is free access to the cliff-edge balcony behind MUSA on the Scores; it's a great place for a picnic with an amazing view.

3M's poster tape is perfect for sticking things to walls without ripping paint off.

It's much cheaper to get wine drunk.

The inventor of the kaleidoscope was Principal of the University 1837-59.
The red phone box next to Whey Pat is a listed building, as are many other things in the town.
Student Services runs a knitting group; it's a relaxing place to meet new people.
The university runs a free

night bus

service, with request stops along Lamond Drive.
The cheapest pint outside of the Union is currently £2.50 from The Rule, with student discount. Includes Tennent's and Dark Fruits.
The Rule also has £3 craft beer pints Monday-Wednesday… So you can get a 6.5% BrewDog beer for £3, when it's £5.80 at BrewDog, less than a minute down the road.

The cheapest way to get to the airport is to buy a return bus ticket, and change at Halbeath or Ferrytoll, with the student discount.

Tickets on the Stagecoach app are sometimes cheaper than paper tickets.

Students can get into the Botanic Gardens for free (but not the butterfly section).

The Music Society holds 

free concerts

 every Friday at 1pm in Younger Hall.

There are many shortcuts in this town; highlights include climbing out of your ABH window and walking behind Melville to get to DRA and the sports centre, Gillespie Wynd to go from North Street to the Scores, and Lade Braes to go from anywhere to anywhere.

Befriend the union's sabbatical officers and they will probably give you free food.

There's a staircase built into the cliff face between Castle Sands and the pier, leading to a ledge.

Aikman's sells gluten-free cake.

Morrisons sells lactose-free brie.

There's a piano in Physics Theatre A.

Gregg's gives you a free sausage roll or doughnut when you buy a sandwich and a drink with a student card.

Dino's, next to Spar, is a real greasy chippie, not like the bougie places in town.

The best time to swim in the sea is 7pm. It's usually still warm, with enough people around to stop you drowning, but no one is going to be judging your bod.

Blackhorn does a burger, chunky chips, and a drink for £6 on Sundays.

I can't afford to live here.

If you go in the "park" diagonally across from Tesco, a random old man will appear and ask you to leave.

Talk to strangers because most people here are nice, weird, and fun.

It's illegal to drink in public in St Andrews.

A lot of students stay here over summer to work and do internships.

Never order haggis from a sushi restaurant.

You can borrow a Rug Doctor carpet cleaner from Morrisons for about £35/day, just incase you ever have mouldy fish mashed into the floor of your rented house.

You can get Slush Puppies at the bus station.

There is a football club.

Find out how to use the library cafe's coffee machines, because I never did and now it's too late to ask.

There are piles of free things in each hall the week before everyone leaves.

It's easy to get a bus to picturesque villages like Crail.

St Andrews Radio

(STAR) exists, and you can host your own weekly show.
You.

Do not order a badger from the union. It's a bad drink.

Do order a long vodka from the union. It's a good drink.

Craigtoun Country Park exists, and is lovely (as is the walk there from town). Admission is free.

There are gender-neutral bathrooms on the ground floor of the Physics building.

The butchers on the corner of Bell Street does a fantastic marinated lamb, and there's a student discount. The £10 and £20 packs are great value for money.

If you email the name and author of a book to 

[email protected]

, the library will buy and reserve it for you.

If you need a sexual health check-up, it is often quicker to go to Dundee than wait for a slot in St Andrews.

There's a surprisingly strong anti-tory culture.

The Kinnessburn has lots of good places for feeding ducks, if you like ducks.

There's a nice little grass area behind the union that no one ever uses.

St Andrews was called Kilrymont until about a thousand years ago.

The union is peculiarly empty on Saturdays.

The Vic is peculiarly empty on Tuesdays.

Most of the balls are overpriced, and the same.

The Beta Band are from here.

"Secret societies" are irrelevant.

Talking to your lecturers is a good thing to do.

Jannetta's is great, but don't get the giant £20 ice cream because it will melt before you can eat half of it, even if you work as a team.

Don't have loads of academic parents. Find a family you get on with and stick with it.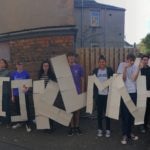 JF Allen Library, on the top floor of the physics building, is the quietest place on Earth.

M&S is good for bin-diving.

Life is easier now that Stagecoach buses accept contactless, but you can still buy a ticket to St Andrews at Leuchars train station and pay by card.
Befriend someone in every hall and go to hall pres for free alcohol, especially McIntosh, ABH,

and Albany

.

If you want to do an internship in St Andrews, email a lecturer you like and they might agree to supervise one. If they're nice they will also explain how you can apply for funding.

Toastie Bar sells toasties for 50p. You can choose a few ingredients from the list. Stay until it closes for free bread.

Toastie Bar's "everything toastie" is £1, but you can get everything minus one for 50p (according to the guy on the door, but I can barely remember that night so don't trust me on this).

The easiest way into the castle at night is via the small wooden fence next to the economics building. No one cares if you "break in", just don't leave a mess. It's one of the best places to watch sunsets.

Exam lists and degree results used to be pinned up in the Cloister (the arched walkway in the main quad).

CombiniCo is run by graduates and has pretty good sushi.

Do 

Race2

.

Morrisons sells super cheap and decent hot chicken and pies at the back.

You can get film photos developed at Boots on Market Street, for about £7.

If you miss your dog, walk along Market Street and ask people if you can hug their dogs.

Fitness+ gym memberships are absurd. Try out going to the gym, but wait until October to see if your timetable and habits make use of it. Getting club membership and joining sports clubs is better value, and lets you meet far more people.

St Andrews is smaller than Heathrow airport.

Asda delivers to St Andrews.

Bank of Scotland has a swanky cheque machine.

The passive aggressive section of the main library is at the back left of the ground floor. Some people like it, others hate it.

On The Rocks

 exists, and is the largest student-run festival in Scotland.

Shinty club is more of a drinking club with a shinty problem.

Rocca makes really good lattes, not just sandwiches.

Ziggys exists.

Londis/Shell is open 24/7, so is perfect for getting hayfever tablets, chicken on a stick, and hot chocolate in the early hours.

Tesco's reduced section usually starts around 6pm and peaks at 8:30pm.

Unless you want to be trampled by a stampede of Madras students, avoid Tesco at 12:30pm.

The cannoli at Taste is delicious.

Very few people have a solid grasp on grammar, even here.

Zest has the best coffee.

Empire has better food than Dervish, but Dervish usually has a better atmosphere.

Toppings & Co. bookshop is a nice place to sit.

FC Barcelona have trained on the University's pitch, as have Everton and Manchester United.

Munch on South Street has good bacon rolls.

Butt's Wynd is a good 24/7 study space near the library.

The pablo colours are, in order of decreasing goodness, yellow, orange, blue, white, pink, and red. Black was the best, but was discontinued in 2017. Green was discontinued in 2019 but no one cares about green. You can't get pablos in Beacon bar.

Lavender pablos are advanced knowledge.
You can't get messybombs in Sandy's bar, only Jagerbombs.
Jagerbombs are expensive.

Bike Pool

 offers free workshops.

Ask older students on your course if any of the textbooks are necessary. A lot of them aren't. Textbooks for first year Biology, Chemistry, and Earth Science are available for very good prices from 

Euan Wakefield

.
Home Improvements St Andrews (formerly Mica Home Store) is the longest and best shop in Fife. It has DIY supplies, and lots of cooking supplies that I thought you could only get in the expensive artsy places.
You can see how busy the library is 

here

.

There is a pond behind Andrew Melville Hall with lots of ducks.

Maisha gives students a lot of food for £6.95.

Fixr was founded by former St Andrews students, as were CombiniCo, Jarvie's cafe, and Ecoeats.

There is a 24-hour bakery vending machine on South Street. Mixed reviews for quality, but good reviews for novelty.

Aldi is cheap and has high-quality gin. Also has good tuna steaks.

St Mary's Quad is not Sallies Quad, but it's still very nice.

There's a dentist on the first floor of the community hospital with free check-ups. You have to register in person.

st-and.ac.uk works in place of st-andrews.ac.uk.

Get a Tesco clubcard.

The Saint (formerly West Port) has a good beer garden.

Fife Coastal Path is beautiful, and has some good spots for BBQs.

You rarely use the red gown, but it does get you free entry to the castle.

Whey Pat nachos are good.

Getting a meal deal every day is not a good idea.

John Burnet Hall exists.

You can't buy alcohol in shops between 10pm and 10am.

Market Street is one-way.

We have a Morrisons, and it's cheaper than Tesco.
Shoutout to Alice, who thought St Andrews is on a big hill. This is not true.